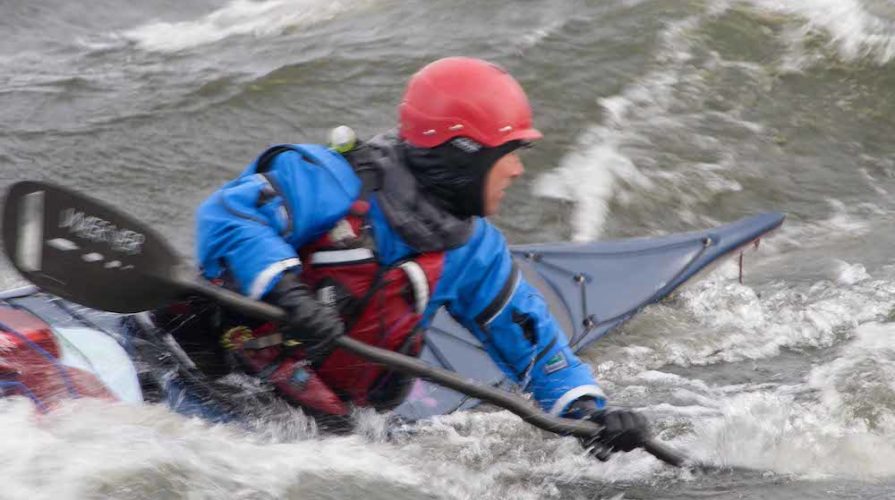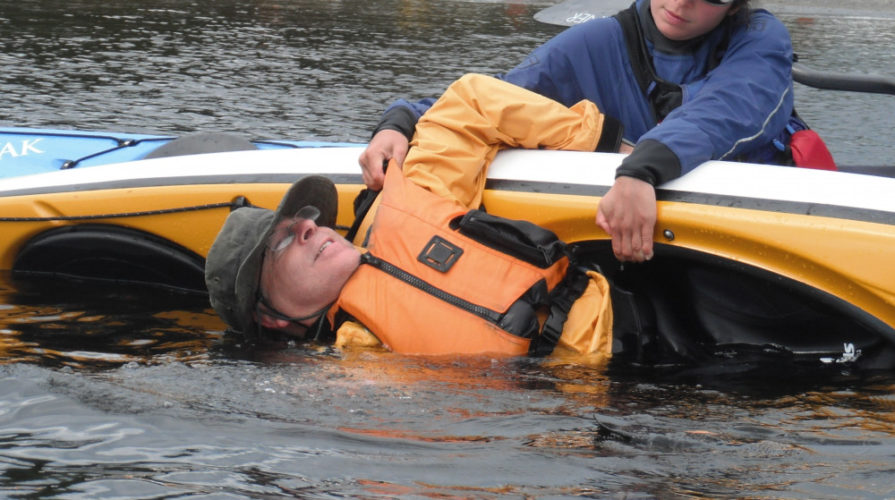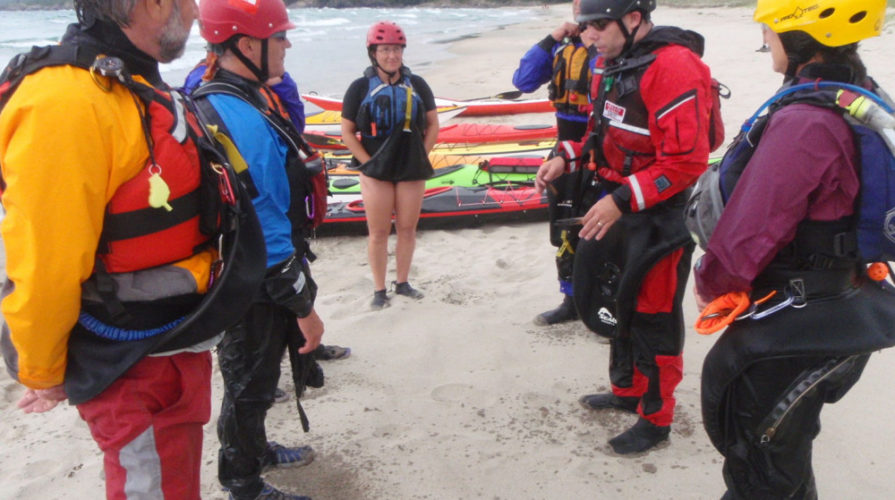 Course Description
This Paddle Canada certified Level 2 Sea Kayak Instructor course is an intensive 5.5-day program designed to help you advance as an intermediate/advanced sea kayak skills instructor. It is significantly more comprehensive than the Level-1Sea Kayak Instructor certification.
The course is based from Naturally Superior Adventures/Rock Island Lodge located on Lake Superior at the mouth of the Michipicoten River and near Wawa, Ontario. This location provides a very wide range of learning/teaching conditions from wind protected calm to fast flowing currents meeting incoming waves all within 300 m of our sandy beach base.
Course accommodations are comfy tent sites on our beach or alternatively, rooms are available (at an additional cost) at Rock Island Lodge. Course includes our fleet of fully equipped sea kayaks to try out, paddling tops and wetsuits if required. Course meals/snack are included so you can focus on learning.
A detailed Instructor's manual is provided prior to course commencement.
A Level-2 instructor is certified to:
– Conduct kayak skills courses up to and including level-2 and rolling skills clinics
– Assist a level-3 instructor on a level-3 sea kayak skills course
– Assist a level-1 instructor trainer on a level-1 instructor course
A more detailed description is found here:
Course Includes
Certified Paddle Canada Instructors

All Meals and Snacks

Fully Outfitted Coast Guard Approved Kayak (We have a variety of styles of kayaks and canoes that you may try out during your course.)

Beach Camping Accommodations

Course Materials
Extra Course Options
Reduced Rate on Accommodation at Rock Island Lodge B&B Before and After Course. Use Code: COURSEGUEST.

Meal Adjustment (contact us if you wish to bring your own meals)
Certification Notes
Candidates wishing to be certified as Paddle Canada Instructors will have to register with Paddle Canada (and pay a fee) in advance of the course.
Prerequisites
At least 18 years of age

Current Paddle Canada Membership (if certification is desired)

Paddle Canada Sea Kayaking Level-3 Skills certification

Paddle Canada level-1 sea kayak instructor certification

5 days logged instruction at the level-1 curriculum

Significant paddling experience in a wide variety of conditions/locations
General Content Information
Our Course Objectives
Strong on water review of Paddle Canada level-2 paddling skills and theory to enhance your demonstration quality skills and technical understanding.
Understand the Paddle Canada IDEAS and other teaching approaches both on and off water and how they relate to participant abilities, learning styles and course success.
Get plenty of practice teaching course skills and theory to help you develop your professional leadership ability and style, course risk mitigation and deliver effective participant advancement feedback.
Safety Topics
The candidate will:
respond effectively and quickly to a participant unable to exit from their capsized kayak, and
outline safety procedures, effective hazard recognition, and use of safety equipment.
Course Instructors
Leader: Rick Wise – Level 3 IT and L4 Skills, Paddle Canada Instructor since forever.  Rick started Horizons Adventures in 1995 after 10 years with the Sudbury YMCA directing their North Channel John Island Camp.  Rick has worked in New Zealand and paddled, instructed on the East and West Coast of Canada.  He is living the dream!
Assistant: David Wells – Level 4 skills & Level 1 sea kayak Instructor Trainer. Paddling Superior since 1994 with Naturally Superior Adventures.