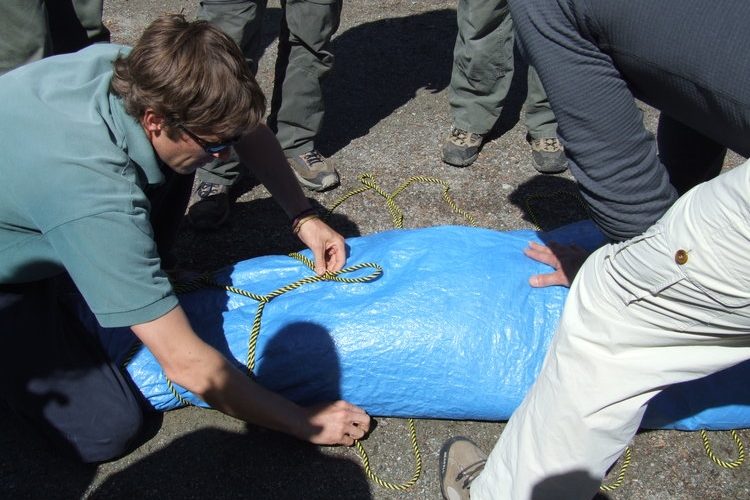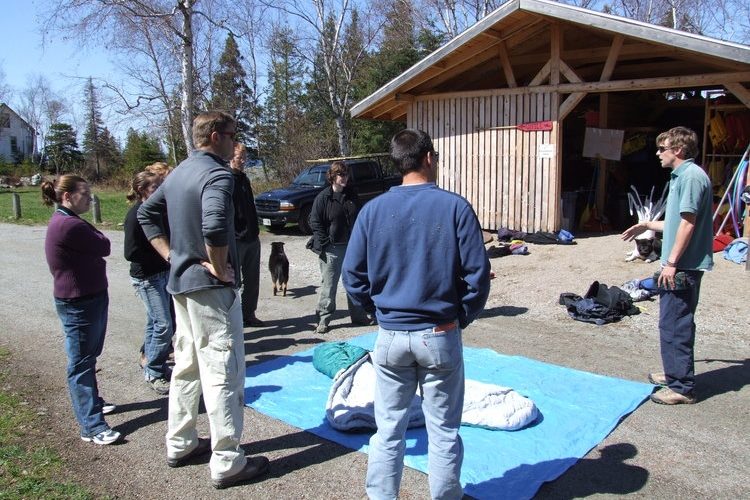 Course Description
This is a 72-80 hour course that covers and expands the principals and practices of the first two levels. It introduces many of the common medical problems that you may encounter in a wilderness environment. It is a course designed to give you the tools to make effective evacuations decision and to more effectively deal with long-term care and infection prevention.
It is the requisite certification for outdoor leaders and professional guides. This is a performance-based certification.
Dates
May 27–Jun 3, 2024
Starts: 9:00 am
Ends: 4:00 pm
Course Includes
Beach Camping Accommodations

Course Materials

Professional Instruction

Snacks and hot drinks
Extra Course Options
Meals available ($390 all; $130 lunches only)

Goose dome (Queen bed) $145

Blueberry prospector (Queen bed) $195

Gold prospector (Queen bed) $290

Glamdome (Queen bed) $545

Shared room (2 queen) $1150

Private room (1 queen) $995
Certification Notes
Successful completion with certification for all courses is based on 100% attendance, satisfactory performance on homework assignments and written quizzes, demonstrated proficiency with practical skills, and a successful grade on a final written exam. We are committed to making reasonable accommodation to any student with special needs.
General Content Information
Practical Scenarios
First Aid and Wilderness Emergency Care
Leadership & Liability
Wilderness First Responder Scope of Practice
Anatomy & Physiology

Homeostasis
CNS structure and function
Circulatory System structure and function

Patient Assessment System

Scene Survey
Primary Survey – drills & practice
Rapid trauma Survey
Secondary Survey – scenarios / drills & practice
Patient interview, SAMPLE, OPQRST
Vital Signs/ Recording / Interpretation
Physical Assessment Focused or Head to Toe

Rapid trauma assessment
Neuro assessment
Chest Auscultation
Basic Life Support

Airway management and evacuation considerations
CPR in the Wilderness

Traumatic Injuries

Head / Chest / Abdomen / Spine – practical scenarios

Shock: Recognition & Management
Patient Stabilization and Evacuation

Patient Positioning / Carries – drills & practice
Spinal structure and function, cord injury
Spinal Cord Injury Management – drills & practice
Managing the spine injured patient over a long evacuation
Spinal assessment

Musculoskeletal Injuries

Assessment of Limb threatening injuries
Sprains / Strains / Fractures / Dislocations
TIP, reducing dislocations
Traction Splinting
Immobilization & Splinting Techniques – scenarios / drills & practice
Issues

Environmental Emergencies

Heat Illnesses / Hyperthermia
Cold injuries / Hypothermia – practical scenario
Drowning / Near Drowning
Animal / Reptile Issues
Lightning
Allergies, Anaphylaxis & Epinephrine – practical scenario
AMS / HACE / HAPE

Acute Abdominal Pain

Medical Emergencies
Abdominal Assessment & History Gathering

Scenario / Assessment Drills / Study
Wound Management in a Remote Setting

Guiding Principles
Short Term / Long Term Care
Penetrating Injuries
Burns / Blisters / Eyes / Teeth
Practical Skills / Drills & Scenarios
Water Disinfection – What Works / What is Available

Medical Problems

Diabetes
Seizures
Medications
Practical Scenarios

Common Expedition Problems

UTI / Blisters / Constipation / Diarrhea / URTI

OTC Medications
Case Studies
Leadership and Incident Command
Large scale Scenario
Meals and Accommodations
The course is based from our Paddling Center and
Rock Island Lodge B&B
on Lake Superior, near Wawa. Meals are hearty and healthy and with enough notice we can manage many special diets including vegan, gluten free, etc. Accommodation options include camping on our beach, double and single accommodations at the lodge and there are plenty of accommodations available in Wawa, a 10 minute drive.