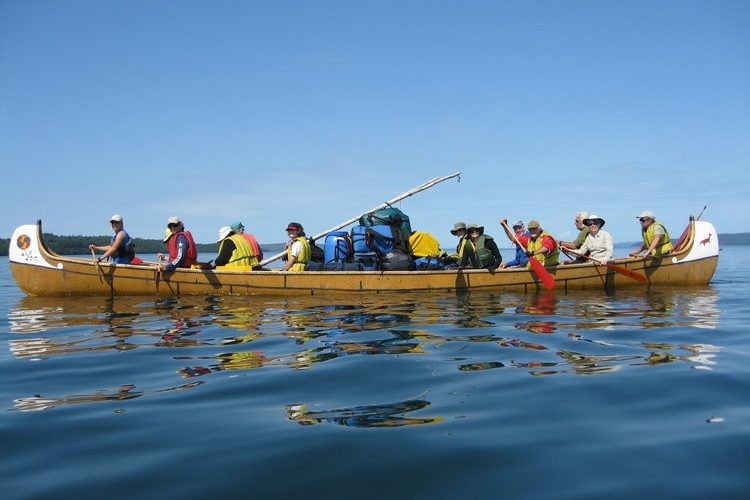 Our custom Voyageur Canoe trips allow you to be the gouvernail and organize your own trip in our 36-foot canoe. Groups of 10 to 14 paddlers are best. A custom Voyageur Canoe trip makes for an excellent corporate retreat or family vacation. We provide full or partial outfitting. Contact us to help plan your own customized trip.
Information that we will need to know include:
Group size
Ages of participants
Objectives of the group
Skill level of participants
General time frame and optimal dates
Potential destinations (if known)
Want more information? Contact us by email or call 1-800-203-9092.