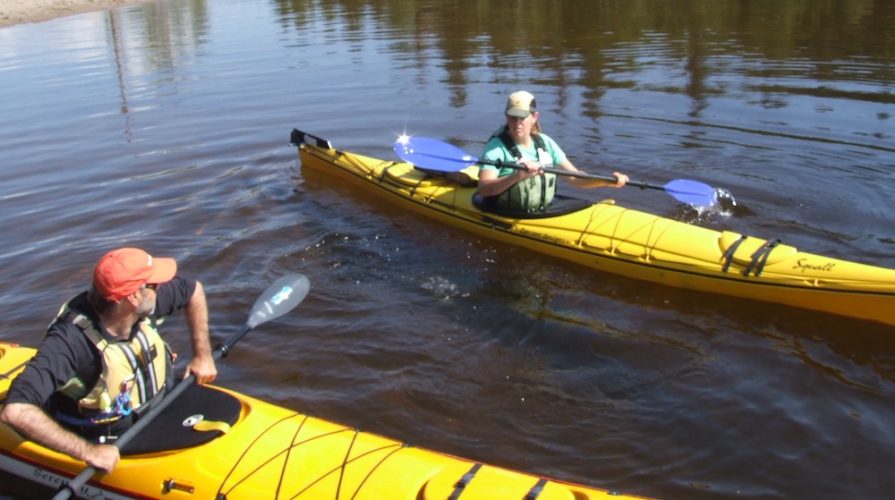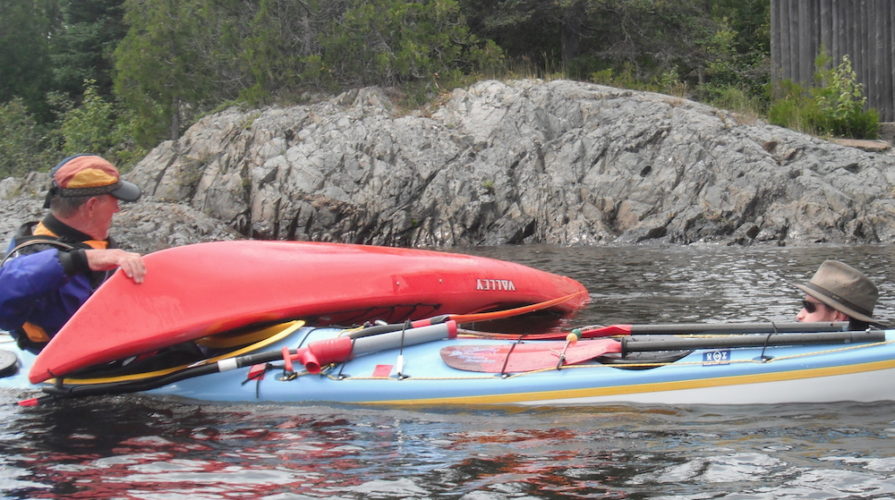 Course Description
This Paddle Canada certified Level 1 Sea Kayak Instructor course is an intensive 4-day program designed to provide you with a strong foundation of paddling skills and teaching techniques/practice required to be an effective sea kayak instructor.
This course is run concurrently with our Paddle Canada Basic Kayaking Instructor course. However it runs a day longer and is significantly more comprehensive.
The course is based from Naturally Superior Adventures/Rock Island Lodge with theory sessions provided from the comfort of the lodge. Course accommodations are comfy tent sites on our beach or alternatively, rooms are available (at an additional cost) at Rock Island Lodge. Course includes our fleet of fully equipped sea kayaks to try out, paddling tops and wetsuits.
A detailed Instructor's manual is provided prior to course commencement.
Please don't hesitate to email us with any questions.
Course Includes
Certified Paddle Canada Instructors

All Meals and Snacks

Fully Outfitted Coast Guard Approved Kayak (We have a variety of styles of kayaks and canoes that you may try out during your course.)

Beach Camping Accommodations

Course Materials
Extra Course Options
Reduced Rate on Accommodation at Rock Island Lodge B&B Before and After Course. Use Code: COURSEGUEST.

Meal Adjustment (contact us if you wish to bring your own meals)

Certification Fee
Certification Notes
Candidates wishing to be certified as Paddle Canada Instructors will have to register with Paddle Canada (and pay their fee) in advance of the course.
Prerequisites
Participants must be at least 18 years of age.

Paddle Canada Sea Kayaking Level-2 Skills certification.

Current certification in First Aid with CPR (8 hours).

Paddling Experience: 30 days in level 1 conditions (including overnights).
General Content Information
Main course content:
Strong on water review of Paddle Canada level 1 paddling skills to ensure technical understanding and demonstration quality.
Applying the Paddle Canada IDEAS and other teaching approaches to on/off water sea kayak skills and theory teaching as well as leading a group day trip in Level1 sea-state conditions.
Plenty of practice teaching of course skills and theory (with feedback).
Safety Topics
Wet Exit
Retrieving a swamped kayak
Assisted Rescue
Rafting
Bow rescue
Towing
Unassisted re-entry
"Hand of God"
Theory Topics
Kayak design
Fitting a kayak
Clothing & PFD
Safety Equipment
Canadian Coast Guard requirements.
Rescue Equipment
Injury prevention
Equipment care
Kayaking resources
Paddles
Sea kayak, paddle & spray skirt designs.
Day-long Outing
Environment
Paddling Skills
Lifting and carrying a kayak.
Forward and reverse paddling.
Draw stroke 2 options
Stopping
Teaching and Learning
The Instructor candidate will have a good understanding of:
How one learns.
Conditions that encourage & promote learning.
Skill, knowledge and attitude areas of learning.
Goals and objectives.
Lesson planning and organization.
Class management.
Group dynamics.
Evaluation techniques.
Instructor behaviour and attitudes.
How to plan and organize a Kayaking course.
Paddling activities and games.
Teaching strategies.
Course Administration
The Instructor Candidate will demonstrate knowledge of the following topics:
Paddle Canada policies, programs, accreditation and re-certification.
Organization and management of a course.
Other germane institutions and programs available in Canada.
Overview of resources available in Canada.
Legal and liability issues affecting the instructor.
Safety procedures, hazard recognition, waterfront regulations and safety equipment.
Equipment choice, teaching sites and areas, and scheduling.
Development of appropriate teaching progression.
Kayaking activities, games and events.
Staffing and staff management.
Course Pre-requisite Notes
If you do not have Paddle Canada Level -2 skills certification, then with course director approval, equivalent skills may be sufficient.
If you do not have current standard first aid certification, you may take the course with the understanding that Paddle Canada certification if desired will be conditional upon completing the first aid course pre-requisite within one year.
As a successful candidate you'll be certified to run Paddle Canada Introduction to Kayaking and Level-1 Skills courses; to assist a Level 2 Instructor on a Level 2 skills course; and assist an Introduction to Kayaking Instructor Trainer on an Introduction to Kayaking Instructor course.