Each year, the list of Naturally Superior Adventures guides, staff and friends grows longer. Our staff has kayak surfed off the south island of New Zealand, bird-watched in the Arctic, hiked the Andes and paddled with the great baleen whales of the North Atlantic, yet many have chosen to make the north shore of Lake Superior their year-round home. Still, all our staff know that a little fun and silliness goes a long way.
David Wells
David Wells
David was a forester before a sea kayak trip on the Pukaskwa coast inspired him to start Naturally Superior Adventures in 1994. He's now a Paddle Canada sea kayak & SUP instructor-trainer, ACA level 4 Coach and a BCU 4-star paddler. He's most happy on the water teaching sea kayaking or kayak surfing.
Renee Fedun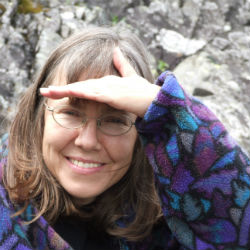 Renee Fedun
Renee is David's partner in life. Although the gardens and the environmental side of things on Rock Island are her particular areas of interest, she's happiest dancing, hiking, canoeing, on a SUP or teaching Yoga. She edits newsletters for
FLAP Canada
, and the
North American Native Plant Society
.
Judy Page
Judy Page
Judy, a.k.a. our kitchen goddess, makes sure we are well fed (maybe a little too well). Staff and guests alike appreciate her wonderful chow, graciously prepared. Her multi-tasking abilities and good humour keep our lodge in ship shape. A resident of Wawa, Judy and her famous jams can be found at the local market year-round.
Andrea Howland
Andrea Howland
Andrea graduated from the Sault College Adventure Recreation and Parks Technician and Business Management programs and came directly to us. When she's managing our office or arranging our trips, this organizational wizard is on the water teaching or guiding sea kayak adventures.
Nicole Emond
Nicole Emond
Nicole's coming to us from Queen's University and is helping Judy to run the lodge and assist with running our boat rental and site maintenance programs. She brings with her a wealth of experience.
Otto Bedard
Otto Bedard
Otto has a scientific background and now works for the federal government on regional river water management. Just ask him why the waves formed by a boat are at the same angle no matter the speed of the boat and you'll get a highly detailed explanation! He's also an awesome wilderness chef and leader and Jen's sweetheart.
Brendan Kowtecky
Brendan Kowtecky
Brendan hails from Barry's Bay, Ontario. After graduating from the Outdoor Adventure Program at Algonquin College, he travelled and guided in New Zealand but finally landed with us and we're mighty pleased. He's our lead guide/instructor who loves kayaking, ice climbing, drums, sea kayak surfing.
Brian Lachine
Brian Lachine
Brian's our renaissance man. He covers boat and site care and maintenance, shuttles, children's programs, day instruction, overnights by sea kayak and Voyageur Canoe. He really enjoys people and music. As one of Wawa's beloved church ministers, he gets to marry people too!
Autumn Lachine
Autumn Lachine
After working with Judy to learn about lodge care and meal prep, Autumn is developing expertise in other areas of the business. She is helping with our kids' camps, stand-up paddleboard instruction, and sea kayak and Voyageur Canoe trips. She's also an awesome dancer and dance teacher who likes to hunt!
Joel Cooper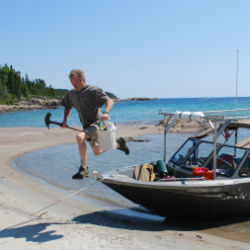 Joel Cooper
Joel's a retired Ministry of Natural Resources land planner and long-time resident of Sandy Beach, Michipicoten Bay. He's our #1 source for weather history and has been instrumental in establishing and maintaining pit toilets on Superior from Pukaskwa to Lake Superior Park. Joel helps us with key vehicle shuttles.
Jennifer Upton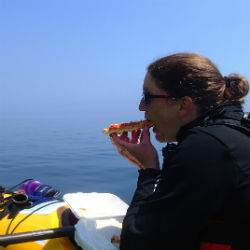 Jennifer Upton
First, Jen was a math wiz from the University of Waterloo, then a graduate of the Outdoor Ed program at Lakehead University and then a fully qualified teacher. She's a highly capable and experienced guide/instructor who especially loves leading our most challenging trips. In her spare time she knits!
Conor Mihell
Conor Mihell
Conor's a highly experienced sea kayak and canoe guide and advanced Paddle Canada sea kayak instructor. Off the water, he's an outdoor and environmental magazine journalist. His book The Greatest Lake, Stories from Lake Superior's North Shore, was published by Dundurn in 2012.
Virginia Marshall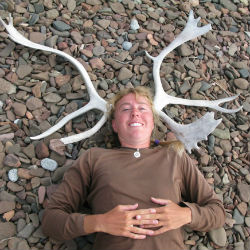 Virginia Marshall
Ginny's been sea kayak guiding and instructing on Superior with us since 2005. She's also paddled Newfoundland, Maine, Vancouver Island, Haida Gwaii, Thailand and New Zealand. Her best trip so far was a solo on Lake Superior so she knows our area well.
Megan Gamble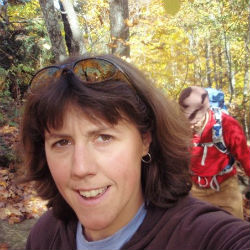 Megan Gamble
After guiding and coordinating trips for us for 12 seasons, Megan has followed her family to Peterborough. Fortunately she's still around in spirit and via internet, rocking our newsletters, social media and website updates. She says we can blame the speeling mistakes on her!
Bonnie Perry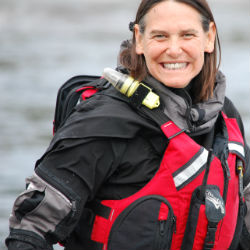 Bonnie Perry
Bonnie is a minister with the Episcopal Church and one of our best friends. As a top ACA instructor, BCU 5-star paddler and coach as well as a Paddle Canada instructor she's crucial to our advanced training and especially our combination Paddle Canada Level 2/BCU 3-star sea kayak instruction program.
Darrell Makin
Darrell Makin
Darrell's an accomplished paddler and instructor with Outdoor Recreation, Parks and Tourism at Lakehead University. He co-authored A Paddlers Guide to the Lake Superior National Marine Conservation Area, the definitive paddler's guide to the Sibley Peninsula. He's passionate about guiding the Voyageur Canoe.
Paul Whipp
Paul Whipp
Born and raised in the Kawartha Lakes, Paul is at home in a boat. He is in his final year of the Outdoor Recreation and Natural Science program at Lakehead University in Thunder Bay. He loves kayaking, canoeing, telemark skiing and dogsledding, but above all, he loves sharing his passion for the outdoors.
Mirinda Boucher
Mirinda Boucher
Mirinda lives in Wawa and you'll find her teaching dance or fitness when she's not at the lake. Her main domain at NSA is the lodge but she's also our SUP fitness instructor and a kids' camp counsellor. She's happily married to Alex and shares his love of the outdoors.
David Johnston
David Johnston
David has been introducing people to the sport of sea kayaking for the past 17 years and considers Lake Superior his second home. He is a senior instructor trainer with Paddle Canada and teaches for several paddling schools in Ontario. David aspires to become a professional wrestler referee or a certified waterslide tester.
Sam Crowley
Sam Crowley
Sam is an ACA Level 5 Advanced Open Water Instructor-Trainer Educator, an ACA Adaptive Paddling Equipment Instructor and Wilderness First Responder. He's been paddling since 1991. He has paddled Lake Superior, around the Haida Gwaii in British Columbia, and in Finland/Sweden. He also did a circumnavigation of Ireland.
Alex Patterson
Alex Patterson
Alex graduated from Algonquin College's Outdoor Adventure Naturalist program and has been a guide and paddling instructor with NSA for a number of years. When he's not paddling routes in record time, he's helping manage Wawa's Community and Recreation Centre.
Silly Staff
sil·ly   [sil-ee], -li·er, -li·est, noun, plural -lies.
adjective
1. weak-minded or lacking good sense; stupid or foolish: a silly writer.
2.absurd; ridiculous; irrational: a silly idea.
3.stunned; dazed: He knocked me silly.
4.Cricket. (of a fielder or the fielder's playing position) extremely close to the batsman's wicket: silly mid off.
5.Archaic. rustic; plain; homely.
We try not to take ourselves too seriously here at Naturally Superior Adventures!