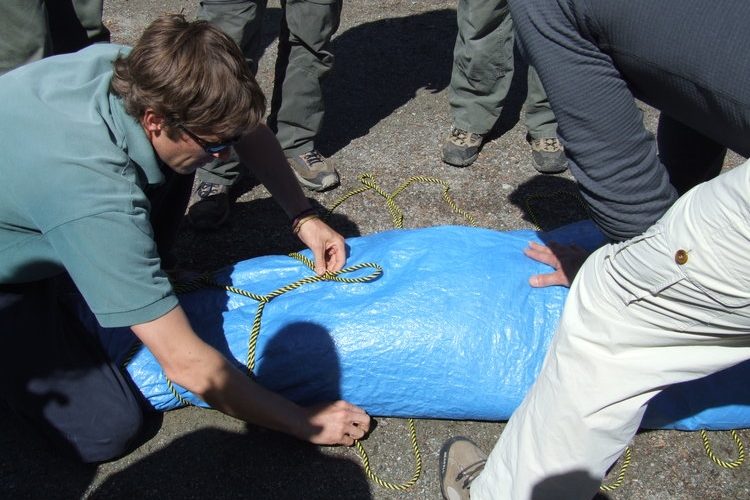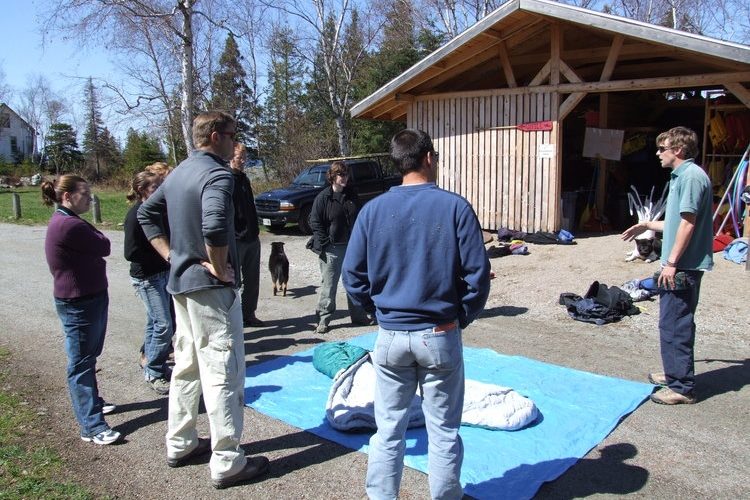 Every three years Naturally Superior Adventures hosts a suite of outdoor based First Aid courses designed for recreational outdoor enthusiasts, club leaders, workers in wilderness areas, including fly-in camps, line workers, park maintenance staff, forestry workers, prospectors and the professional outdoor adventure guide. These courses are based on the principals of wilderness care and first aid and a practical, hands-on approach to training using assessment scenarios and patient simulation.
Our approach is Learn + Practice + Repetition = Appropriate First Aid Response. These courses are delivered by either Wilderness Medical Associates or The Canadian Wilderness Medical Training and are based on competency guidelines developed by the Wilderness Medical Society; this program identifies a selection of skill sets that define the first responder standard. CWMT is a registered education centre for the Emergency Care and Safety Institute, which in turn is endorsed by the American Academy of Emergency Physicians and the American Academy of Orthopaedic Surgeons.
This 16 hour course concentrates on the basics of packaging and transporting patients and managing life and limb threats in remote environments.
---
This is a 36-40 hour course that covers all the principals and practices of the Wilderness First Aid course and introduces the concepts of longer term care and evacuation decisions.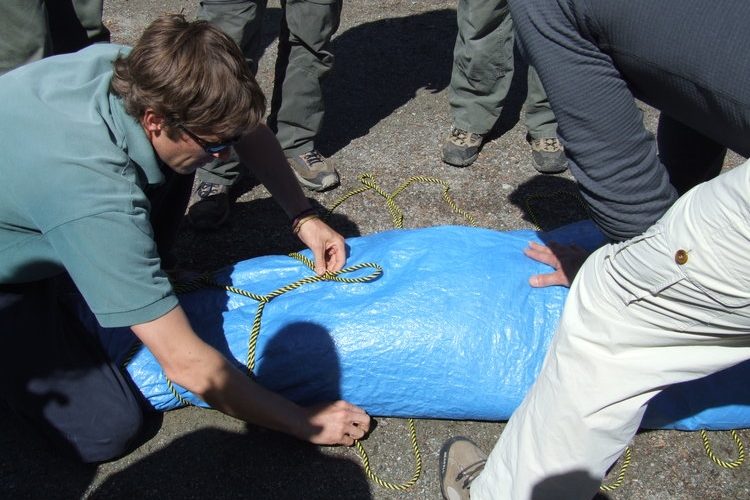 ---
This 32-40 hour course upgrades an individual with Advanced Wilderness First Aid to Wilderness First Responder. The course must be taken within three years of receiving the Advanced Wilderness First Aid certification.
---
This is a 72-80 hour course that covers and expands the principals and practices of the first two levels. It introduces many of the common medical problems that you may encounter in a wilderness environment. It is a course designed to give you the tools to make effective evacuation decisions and to more effectively deal with long-term care and infection prevention.