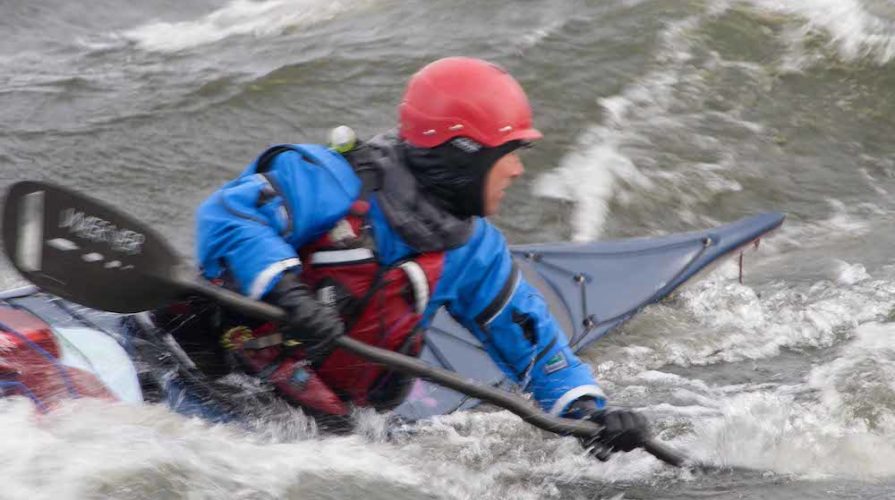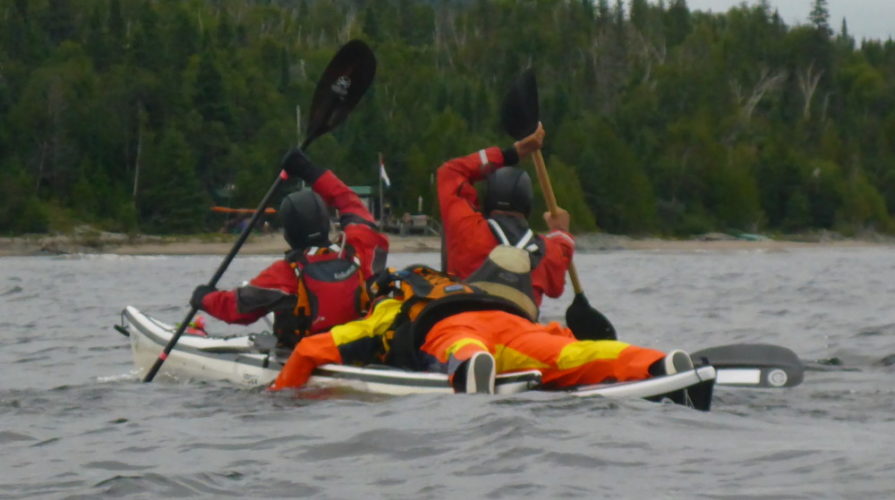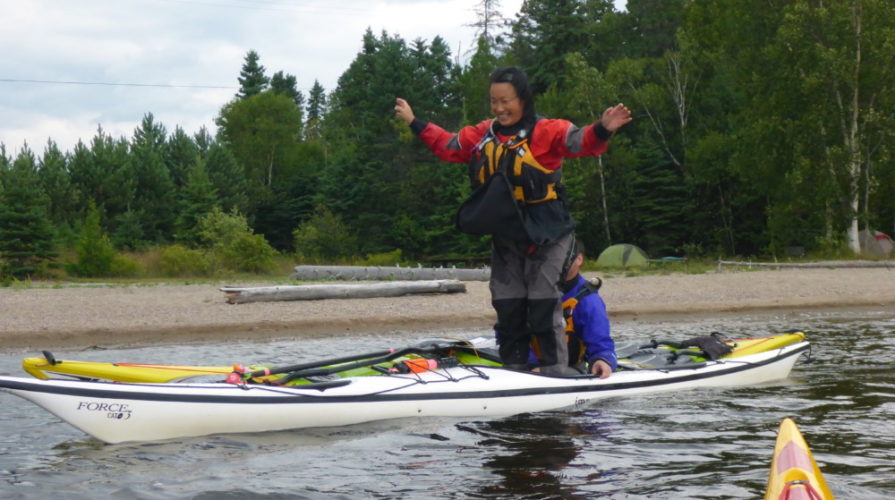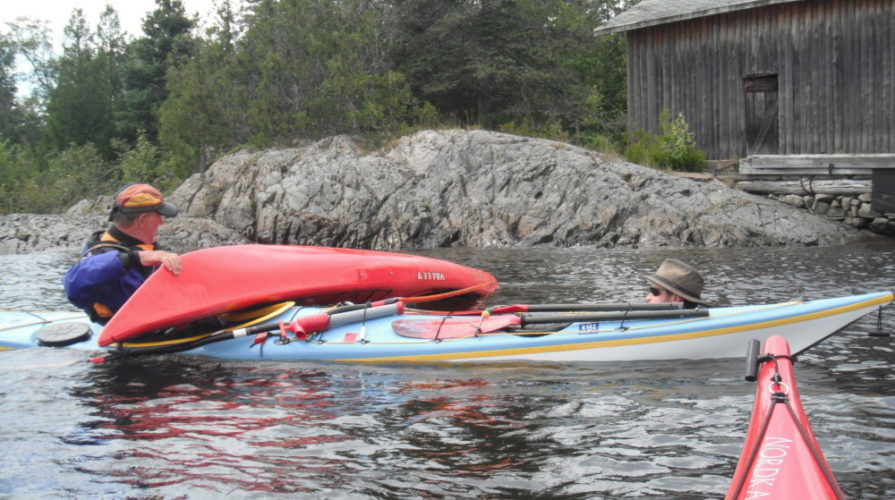 Course Description
This Paddle Canada Level-3 sea kayak based course is designed for advanced-intermediate to advanced paddlers wanting to advance their personal paddling and leadership skills and experience in an extended 5-day wilderness expedition environment. Facilitated by an advanced and experienced instructor(s) it will be a strong supporting peer-to-peer learning environment.
The trip route will be expedition-style following the Lake Superior coastline either to the south of Wawa through Lake Superior Park or west of Wawa through the Lake Superior Highlands Conservation Reserve. We also expect to practice tidal conditions at the base of Silver Falls or at the mouth of the Michipicoten River near Naturally Superior Adventures base.
Paddling conditions will vary between calm and very challenging. In August surface water temperatures often warm to the mid to high 60s with warm water in bays and inlets. Air temperatures average mid to high 60s although overnights are often much cooler.
Facilitated by the Course Director/Lead Instructor, participants will work together to plan the trip route/schedule and meals (either individually or as a group). Group camping gear (i.e. tarps, group sanitation, expedition first aid kits, water purification, etc.) is provided by Naturally Superior Adventures.
Course Instructor: Greg Mason.
Greg is a senior Paddle Canada instructor and instructor trainer who has been teaching for over 25 years in and around the Great Lakes and loves to play on Lake Superior.  Greg is also a community and environment planner working for a UNESCO Biosphere Reserve.
Course Includes
Certified Paddle Canada Instructors

All Meals and Snacks

Beach Camping Accommodations

Course Materials

Group Safety Gear

Group Communication Gear

Camping and Sanitation Gear
Extra Course Options
Reduced Rate on Accommodation at Rock Island Lodge B&B Before and After Course. Use Code: COURSEGUEST.

Meal Adjustment (contact us if you wish to bring your own meals)

Tent or Other Equipment Rental

Certification Fee

Reduced rate on kayak rentals
Certification Notes
The key objective of this course is to help you master advanced paddling skills and group/peer-to-peer leadership in a wilderness paddling expedition context. The course exceeds Paddle Canada's level 3 sea kayak skills criteria. Participants successfully completing the certification criteria will (if they desire) be awarded the certification.
Optional Paddle Canada Level-3 certification (equivalent to the American Canoe Association Coastal Kayak 4). $25 CAD
General Content Information
Key outcomes include:
Developing your paddling skills to a higher level of proficiency; developing a personal skill set of rescue and towing skills specific to a variety of conditions; development of a higher level of technical paddling skills in more challenging conditions; an opportunity to master rolling in "real" conditions; safe surfing and rock hopping; loaded and unloaded boat handling, etc.
Developing practical group and peer-to-peer leadership, risk assessment, decision-making, judgement, group management, and seamanship skills and experience in the context of a multi-day journey along an exposed wilderness coastline.
Reviewing and enhancing your practical understanding of advanced paddling theory including sea state, communication, tides and currents, weather forecasting, maps, charts and navigation, etc.
Reviewing and enhancing your practical understanding and experience with wilderness freshwater camping including site selection, camp kitchen, tarpology, sanitation, low-impact camping, nature interpretation, etc.
Questions & Answers
Is this Paddle Canada Level 3 sea kayak skills course right for you?
If you just graduated from the Paddle Canada Level-2 skills this course/expedition is not for you – yet.
To get the most from this experience you'll want to have done a few extended trips of 2 or more days totalling 10 overnights. You've paddled in waves and occasionally in surf up to one metre. Your technical paddling skills and rescues are intermediate – advanced and you have your roll or are pretty close to having one. You may already have certifications in wilderness first aid, VHF radio, swimming and lifesaving although these are not critical to success.
Pre-course Preparation
To help you get the most from this experience we will provide pre-course preparation assignments and expect group members to work together in trip planning.
Please don't hesitate to email us with any questions.